GDPR
Here at storm double glazing your privacy is of utmost importance to us. We adhere to the strict GDPR guidelines about how we gather and use your personal information giving you the confidence that any information you share with us will be used in the correct manner to provide you with the best possible service.
By accessing or browsing our website, contacting us on social media or speaking directly to one of our representatives you confirm that you have read and understood the entirety of this privacy policy.
We may be required by law to change our privacy policy at any point. Any changes will be communicated through this privacy policy and where appropriate if your personal information and how it is used or stored is affected, you will be notified via post or email. By continuing to use our many services you are confirming that you have read and understood the latest version of our privacy policy.
What information we collect and how it is used:
Website and social media
If you access our website and request a quotation you will be asked to provide your name, address, telephone number and email address. This information will only be used by Storm Double glazing in order to contact you regarding your enquiry.
If you contact us via a social media platform, Storm Double glazing cannot take any responsibility for the data that is collected by the individual social platform. Please refer to individual social media services for their data policy and how they use and store your personal information.
Your personal data, how it is used and stored:
We have put in place to the best of our ability appropriate security measures to prevent your personal data being accidentally lost, used or accessed in an unauthorised way. We have put in place procedures for suspected breaches where we are legally required to do so. All your information is stored for a period of 10 years due to the longest guarantee period. When the contract ends all information will destroyed but we may need to keep certain details for financial or legal requirements.
We will collect, use and store your personal information for the following reasons:
To allow our advisers, agents, sale representatives to contact you regarding quotations, service and follow up via email, telephone or text as part of our customer care procedures
To help us understand your needs and provide the best quality service
To facilitate our internal record keeping
To process orders which you place with us
To prepare photographs for marketing purposes – These are image only and will not be used alongside any personal information unless agreed between you and the Storm Double glazing prior to use.
To contact you to write a review based on our services and products
To provide the relevant goods or services
To deal with enquiries or issues you may have about our goods or services
To comply with any procedures, laws and regulations that apply to us as a company
Third parties
By agreeing to this quotation/contract you are also consenting to your personal data being shared with third parties for the purpose of fulfilling the requirements in the contract (eg plumber, delivery services). Personal data includes title, name, address, email and telephone numbers. This information will used to provide essential documentation where appropriate and will be retained on file for the lifetime of the guarantee. Each third party will only receive the relevant information required in order to carry out the service they are required in the completion of your contract. Third parties are also governed by law in their ability to use your personal information for specific purposes as identified by us. 
If we are under a duty to disclose or share your personal information in order to comply with any legal obligation or lawful request from government or law enforcement officials we may do so without your consent.
Phoenix financial consultants
Storm Double Glazing provide home improvement finance available through Phoenix. Phoenix is a separate organisation to Storm Double Glazing. Please visit their website for full details on their GDPR polices 
https://www.phoenix-fc.co.uk/privacy
Your rights
You have certain rights in relation to your personal information and under data protection regulations. You have the right to request either verbally or through written request to be informed of the information held on you and how it has been used. 
Storm double glazing will never share, sell or rent any of your personal information to any third party to use in their own marketing activities without notifying you or obtaining your consent first.
Complaints policy
Here at Storm we always endeavour to provide the best service and products for our clients. However, on rare occasions, we recognise that there may be times where our customers may not be entirely satisfied.
On completion of the installation, our lead installer will invite you to inspect the work to ensure everything has been carried out to our highest standards. Please raise any concerns observed at this point with the lead installer If you are unavailable please perform your inspection as soon as possible after the completion of the works.
If there are any queries with the job while the installation team are on site, please address them with the team in the first instance who will be able to sort most issues out there on site or refer them on to the company director if needed.
In the unlikely event that you feel you have cause for complaint please follow the complaint procedure below:
Making a complaint during the installation
If the team on site are not meeting your satisfaction in resolving the issue please contact Ryan Ormston (Company director) on 07873273448 or 01202064383 and outline the nature of the complaint. If he is unable to take your call straight away, please leave a message and he will endeavour to respond to you within that working day.
If you are unable to speak to the manager immediately you may instruct the team on site to stop working. The installation team will remain on site awaiting a call from the company director in order to resolve any issues.
Making a complaint post installation
Post installation if you have a query or issue with a product we ask you first to contact Ryan Ormston (Company director) on 07873273448 or 01202064383 who will be able to assist in rectifying the matter with minor adjustments/replacements of parts if required.
If you feel that the above option is not viable then we ask you to make your complaint in writing, addressed to the company director. Our policy is to acknowledge the receipt of the complaint (Monday-Friday 9am-5pm daily) and respond with within 7 days with a date and information on how we intend to remedy any issues raised. Any written correspondence may be sent via a written letter to either of the following options
Email: info@stormdoubleglazinguk.co.uk
Via post: 1 Saxonhurst close, Northbourne, BH10 6LL
Urgent complaints
If the complaint is a security risk, hazard or a safety issue, then this is given priority and where possible will be dealt with the same working day (Working day Monday to Friday 9am to 5pm). We do have a 24hr answer service and will endeavour to respond to such problems our of normal working hours. Please call 07873273448 or 01202064383 and leave a message stating the issue, your name and a contact telephone number
Third party involvement
If you feel Storm double glazing has not dealt with your complaint to your satisfaction then as a member of CERTASS (Competent persons scheme) you may contact CERTASS using their complaints process if you are unable to resolve issues directly with one of its members.
Cancellation policy
You as the customer have the right to cancel the purchase order within 14 days of the contract date without giving a reason. The cancellation period will expire after 14 days from the date on which you agreed and entered into the contract.
Your right to cancel excludes goods which are of a bespoke nature. 
To exercise your right to cancel, you must inform Storm Double Glazing of your decision to cancel in writing via a letter sent by post or email:
Email: info@stormdoubleglazinguk.co.uk
Via post: 1 Saxonhurst close, Northbourne, BH10 6LL
Effects of cancellation
If you cancel the purchase order, Storm Double Glazing will reimburse to you all payments received from you excluding the cost of any bespoke products named in the purchase order but including delivery unless you choose a type of delivery other than the least expensive type of standard delivery offered by Storm Double Glazing.
Storm double glazing may make a deduction from the reimbursement for the loss in value of any goods supplied, if the loss is the result of any unnecessary handling by you:
14 days after the day on which the goods are received back from you or
(if earlier) 14 days after the day you provide evidence that you have returned the goods or
If there were no goods supplied, 14 days after the day on which storm Double Glazing was informed about your decision to cancel this purchase order
Storm Double Glazing will make reimbursements using the same means of payment which you used in the initial transaction, unless expressly agreed otherwise. In any event you will not incur any fees as a result of reimbursement.
Where you have already received goods, Storm Double Glazing shall collect the goods from you at their own expense.
If you have requested to begin the performance of any services contracted within the purchase order, during the cancellation period, you shall pay Storm Double Glazing an amount which is proportionate to what has been performed until you have communicated the decision to cancel this purchase order, in comparison with the full coverage on the purchase order.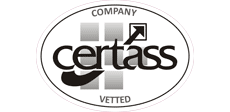 Tel
01202 064 383
Mobile
07873 273 448
info@stormdoubleglazinguk.co.uk
UPVC / Composite Doors
UPVC Windows / Bays
French / Patio / Bi-Fold Doors
Conservatories and Warmer Roofs
Conservatory Roof Replacements
Sip Panel Extensions
Highly Rated and Recommended
Competitive Pricing
Local Based Company
Quality Assured
Friendly and reliable service
All works guaranteed
Storm Double Glazing is a well established company with years of experience working within the trade. We operate throughout Dorset, providing cost effective solutions without compromising on quality.
Copyright © 2019 Storm Double Glazing